your intimate skin is skin too.
Your intimate skin is skin too.
It's just different to the rest of your body.
All femfresh products are specially designed to care for your delicate vulval skin and keep you feeling fresher for longer.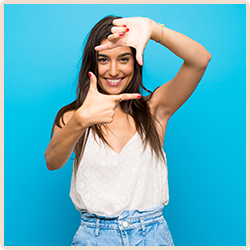 washes
Add some daily intimate skincare to your shower routine with femfresh daily wash.
wipes
On-the-go? Leave your intimate skin feeling fresh wherever, whenever with femfresh freshening wipes.
deodorants
For freshness that lasts all day long, use femfresh intimate deodorant.
powder
Soak up excess moisture and get comfortable with femfresh Re-Balance Powder.
HOW WELL DO YOU KNOW YOUR INTIMATE AREA?
Get intimate with your intimate area in our interactive quiz.